How to search...
You can search for places and venues, people or events.
Use full current names, e.g. "Carol Carter" rather than "Carol Dunham" when searching for people.
You can use forename only, e.g. "David", but are likely to get lots of responses that are not specific. Full names have been used in the database where a list of people in each photo is given, but abreviated or nick names are frequently used in comments, e.g. Waynee, Dave.
See below a list of similar names, and the terms to be used to search for them. You can also check on a person's profile to see what name to search for them by.
David F Dunham (born 1944)
David T Dunham (born 1966)
Abbotts Langley Lodge (4645) Ladys' Evening
Event:
Lodge Meeting, Ladies Evening, 1952
Venue:
Watford Town Hall
Location:
Watford, England
Links: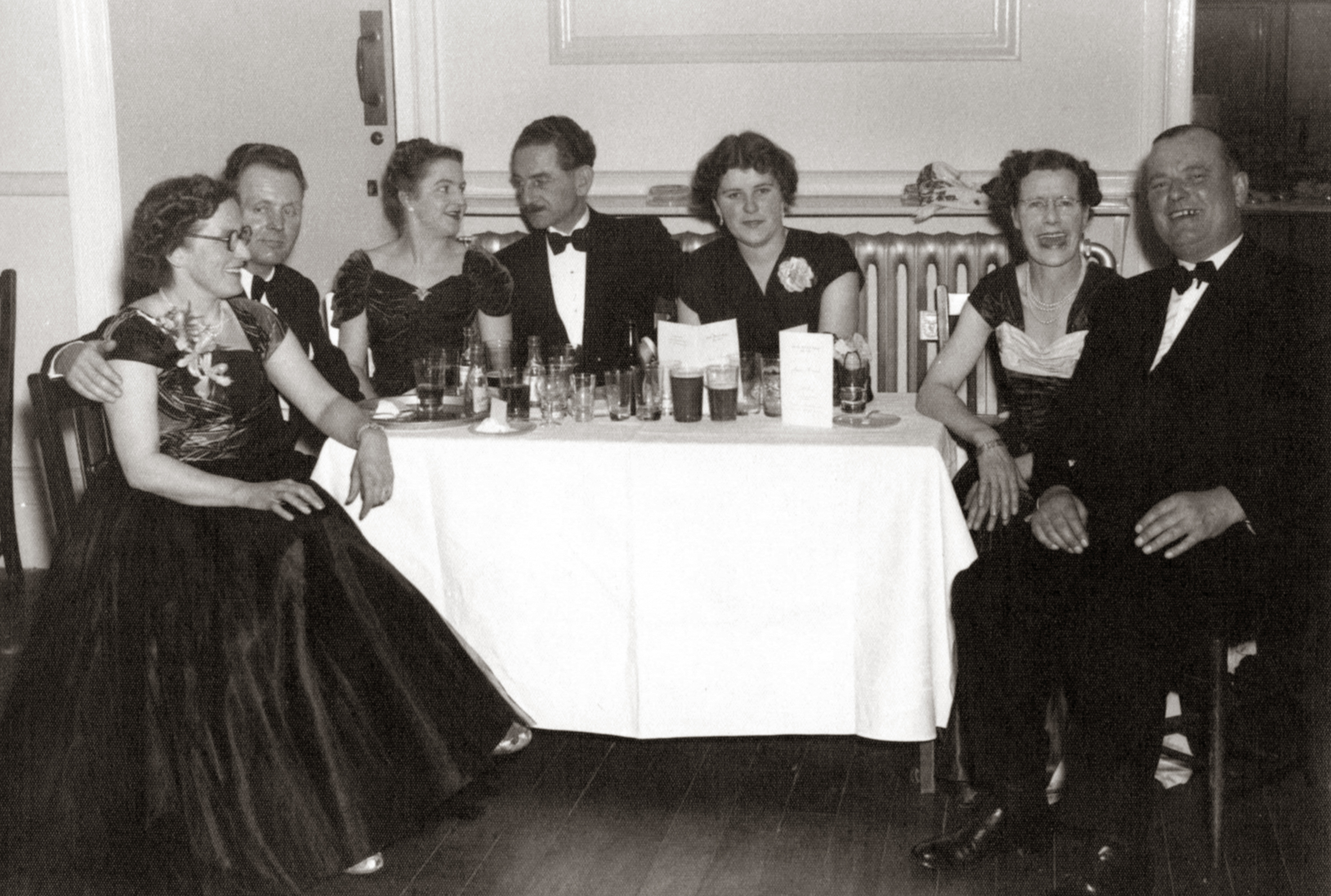 The year is not mentioned on the photo, the date below is a guess!
L to R: Unknown, Unknown, Edith McLean, Gordon McLean, Janice Herbert, Cis Herbert, Fred Herbert